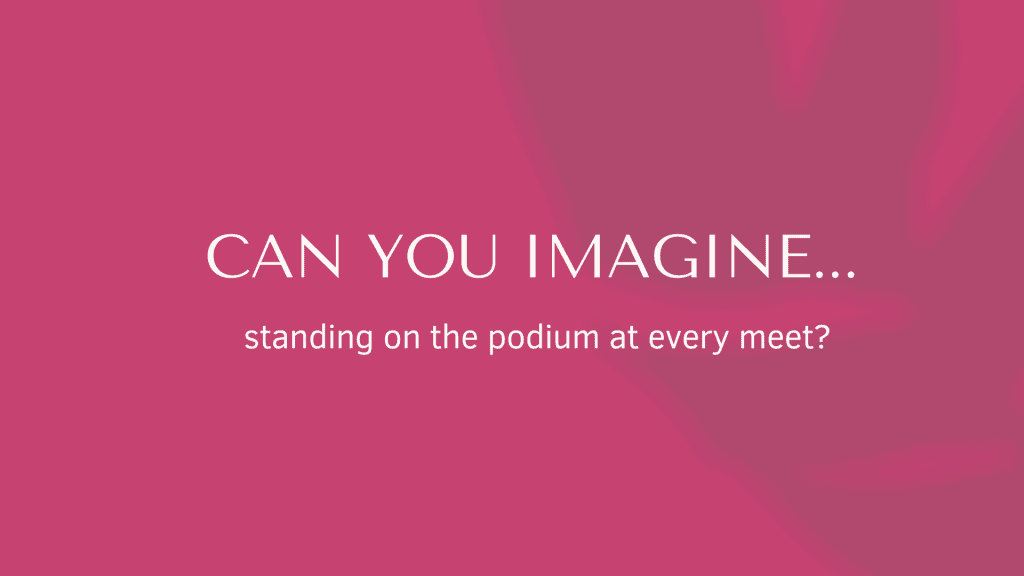 It's Gymnastics Season, and You Want to Succeed! But maybe…
You're feeling stuck, not sure how to improve your score.
You're working hard in the gym, but not seeing the results yet.
You've looked at the book, but it just doesn't make much sense.
Or you've looked up the routines on YouTube, but can't figure out exactly how it's supposed to look.
Then, a Routine Critique is perfect for you!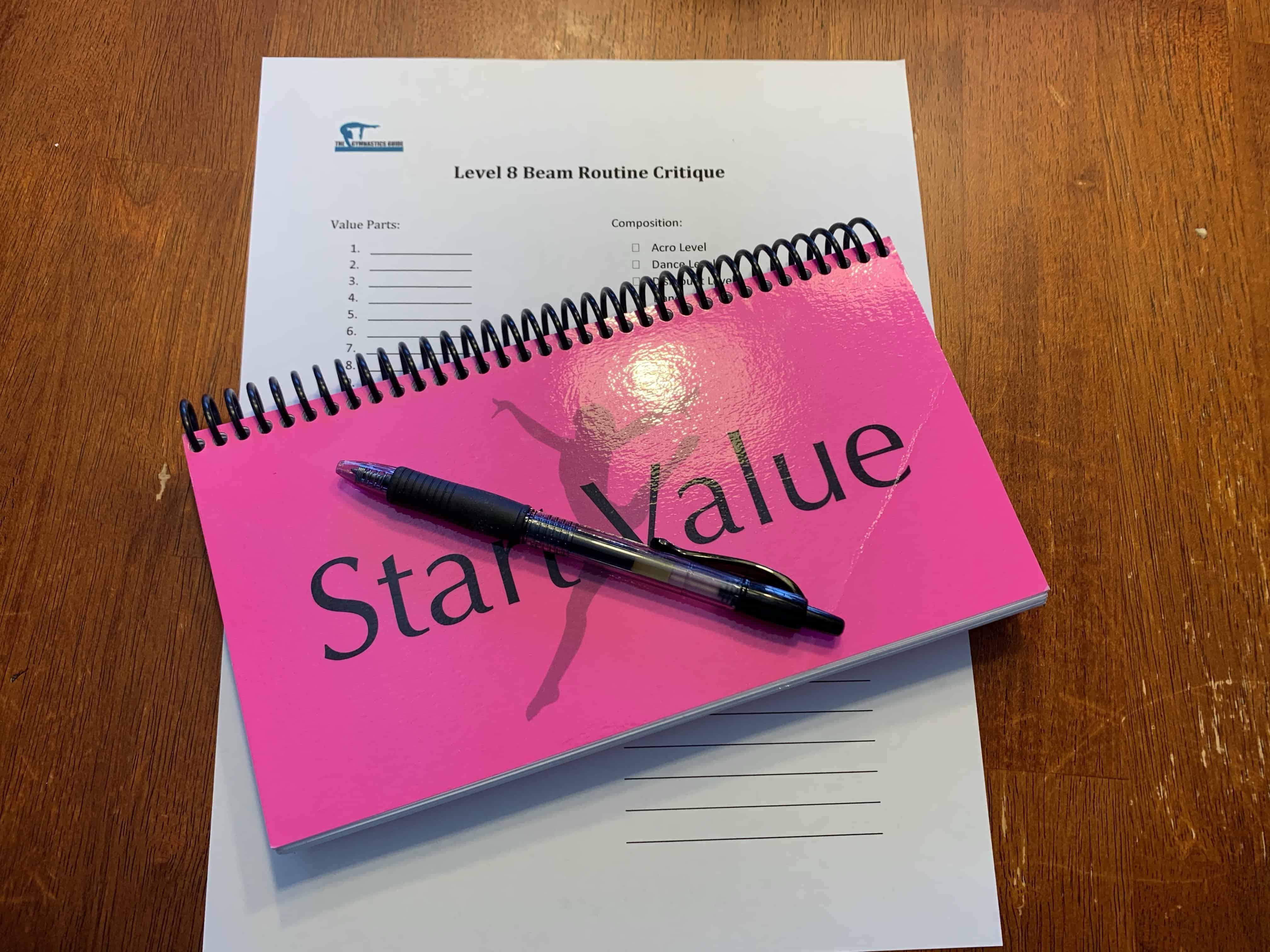 A ROUTINE CRITIQUE can give you a jump on the competition.
Here's what you'll get:
Unbiased evaluation by a National rated judge
A list of requirements or skills that are missing
Specific areas within the routine that can be improved
"Quick wins": Small details that can be fixed quickly
An overview of all the deductions that are being applied
General deductions that are taken at the end of the routine
A final score to build upon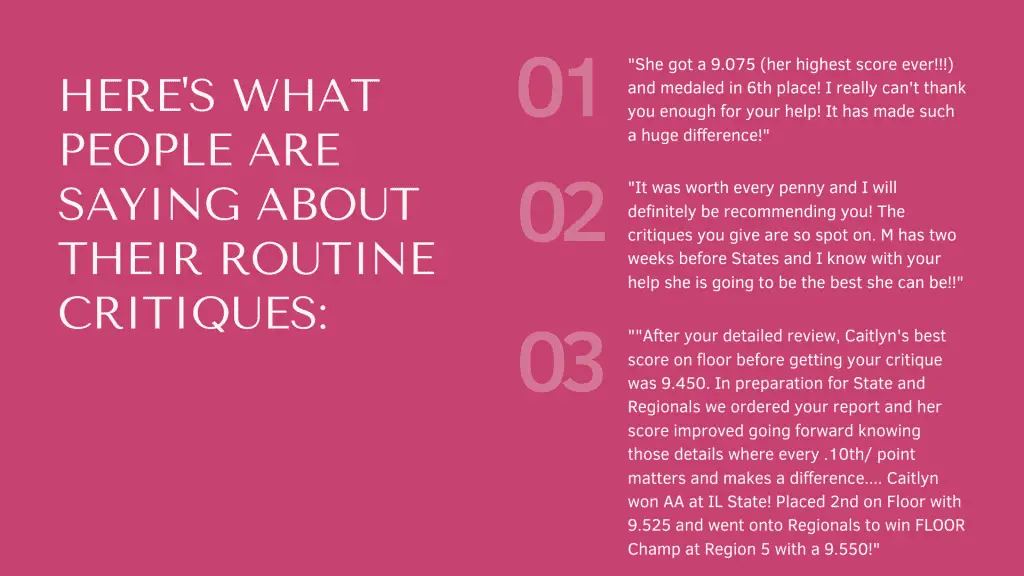 But how do I submit my video? Is it secure?
All you need to do is click the button below, and submit a video of the routine you'd like to have evaluated. Routines can be submitted by uploading them to our secure server.
Alternatively, you can submit routines via a private YouTube link, email (thegymnasticsguide@gmail.com), Google Drive, Facebook message, or if you have another preferred method, email and let me know!
What type of video is best?
The routine video should be unobstructed if possible, and should be taken at a practice. Comparisons will not be made between scores obtained at a meet and those from a routine critique.
However, if the only videos you have are from a meet, just let me know. I understand that it's not always possible to get a good video in practice, and I'd still love to help you!
When will I receive my critique?
You will receive your completed critique within 7 days, but usually much sooner!
I don't want you to look back at the end of the season and wonder what might have been. Get your critique done today!