In just one hour, gain clarity and insight into your gymnasts' routines!
In a one-hour session, you can…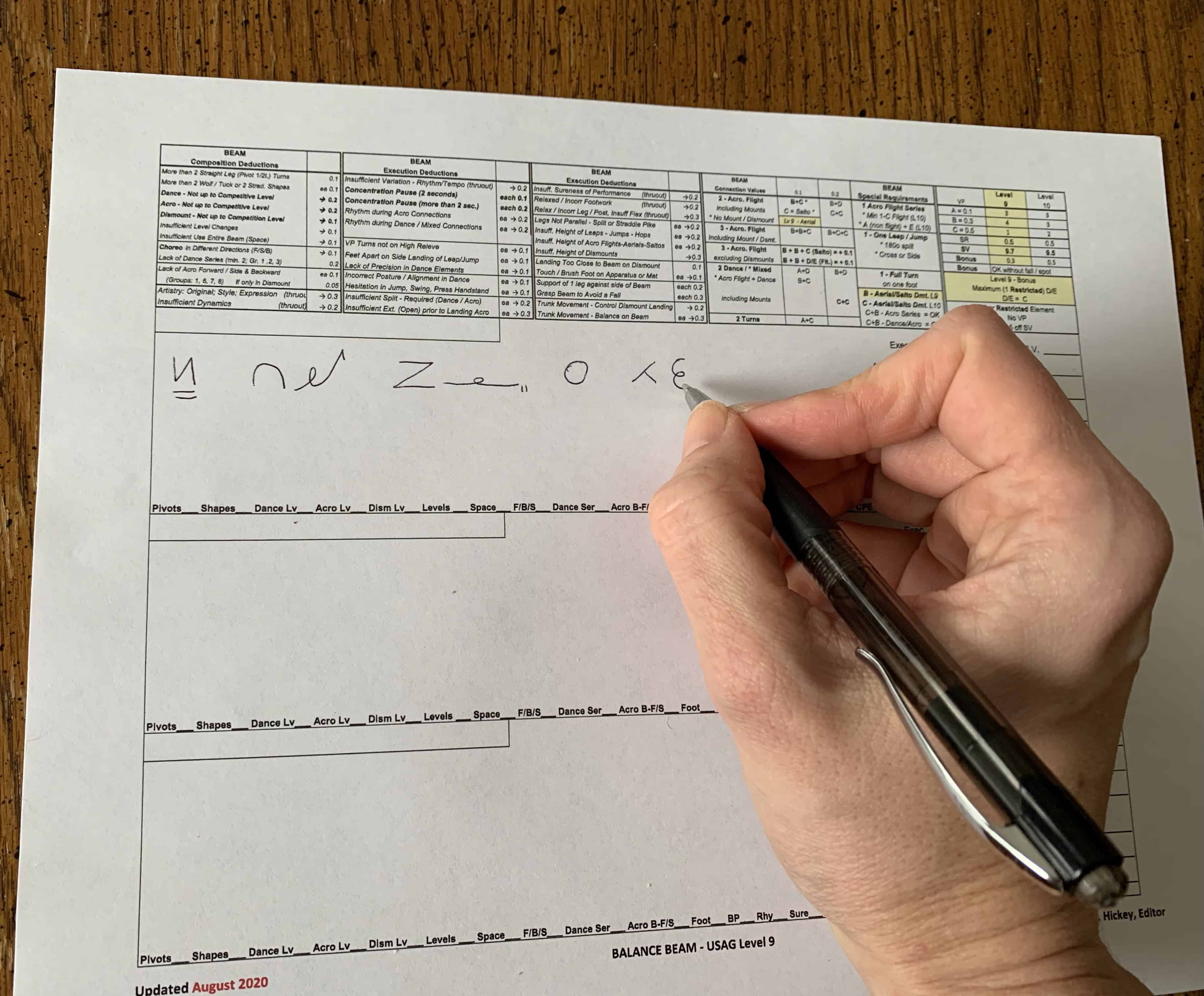 ■ Get REAL-TIME judging advice
■ Find out for sure if your gymnasts are getting credit for their combinations
■ Show different combinations to figure out which ones look best
■ Perform routines for scores, feedback, or BOTH!
■ Help gymnasts gain confidence while performing in front of a judge
You might be wondering…
What qualifications do you have? Can you work with all levels?
I am a National rated judge, and I have been judging for over 20 years. I have experience judging at all levels, including compulsory, optional, and Xcel levels.
I have also spent time coaching at many different levels. I routinely attend training camps and clinics, and spend time working with gymnasts and coaches. I love helping gymnasts improve their skills and routines!
I've got a big team. Can my session be longer than an hour?
YES! Longer sessions are no problem – the session length can always be adjusted as needed.
I just have one or two gymnasts who need a consult. Is a 30 minute session available?
YES! A 30 minute session is an option if you don't need much time.
We already went to a couple of meets, so I know how we will score. What good will a video consult do?
It's one thing to get scores, or even a brief note of feedback from a judge. A video consult will give you detailed feedback about every aspect of a routine. It's an opportunity to ask anything you've always wanted to ask – and never could!
SO…. If any of these apply to you:
You need help constructing a routine for your gymnast (or several of them!)
You're feeling stuck, wondering how to improve your gymnasts' routines
You wish you could figure out what deductions the judges are taking
Your team hasn't gotten to compete as much as you'd like this year, and they need an in-house competition experience
You want to get scores and feedback safely, without the need to travel to a meet
If any of these things are true, a Video Judging Session is just the thing for you.
Take your gymnasts' routines from "pretty good" to "spectacular"! Sign up for your Video Consult today!