If you're a women's gymnastics Olympics fan, you're in the right place! Keep reading for all of the latest Olympic gymnastics news and updates!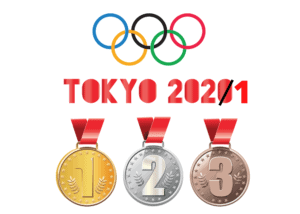 Olympic Gymnastics Schedule
NBC Olympics 2021 Olympic Gymnastics Schedule and Livestream Links
Olympics.com Official Schedule and Results
Latest Olympic Gymnastics News
Olympic Gymnastics Scoring: How it Works
Olympics.com Artistic Gymnastics Home Page
Female Olympic Gymnast Tests Positive for Covid-19
Who's Going to the Olympics? (from each country)
Women's Olympic Games Roster is Set
Meet the 2021 U.S. Olympic Gymnastics Team
Time Magazine "Meet the Team" article
The U.S. Gymnastics Team Takes Flight (NY Times)
Follow the U.S. Gymnastics team in Tokyo
2021 Olympic Gymnastics Trials
USA Gymnastics Announces 2021 Olympic Team
Biles Leads All-Around Standings After Day 1 at Olympic Trials
Gymnastics Information
A History of Olympic Gymnastics Team Finals
If you're big into analyzing gymnastics data, you have to read the Score for Score blog. They have some Olympic-related articles and many other data-driven articles.
Wondering what it's like to have a child in competitive gymnastics? Check out the New Parents' Guide to Competitive Gymnastics!