This post may contain affiliate links. As an Amazon Associate I earn from qualifying purchases.
WARNING: This article discusses sensitive topics, which may not be appropriate for all readers.
Like many in the gymnastics community, I recently watched the "Athlete A" Netflix documentary, which featured Maggie Nichols and other USA National Team members. "Athlete A" was produced by Jennifer Sey, a former National Team member herself, and the 1986 USA National Champion. As I watched the documentary, I realized I didn't know much about Jennifer Sey, so I set out to read her book, Chalked Up, and hear her story. This is what I found out.
Jennifer Sey's Background
Jennifer discusses her gymnastics career from the very beginning, when she attended recreational classes at the local gym. She dreamed of being on their Cabrielles team, and through her hard work, she made the team by age 8. It was clear early on that Jennifer naturally has a very driven, perfectionistic personality. Gymnastics really seems to recruit people with this personality!
Jennifer stayed with the local team until she was 11 and ready to train at the elite level. She was the top gymnast at her local gym, but the coaches didn't have the desire to increase their hours and dedication. She moved on to another gym to continue her journey.
Moving Up to Elite
Jennifer's first coaches at the elite level were from a nearby gym called Will-Moor. They were kind, and they wanted her to become a better person as a result of her experience in gymnastics. Reading this part of her story, it makes me think that she had what most parents would want for their child who is participating in sports. And it reminds me of my own gymnastics experience, with coaches who wanted me to get better, but also allowed me to have bad days.
At these gyms, the person is more important than the medals.
Exactly how it should be.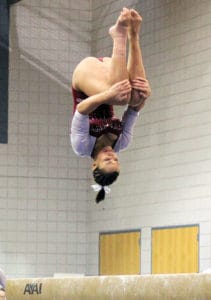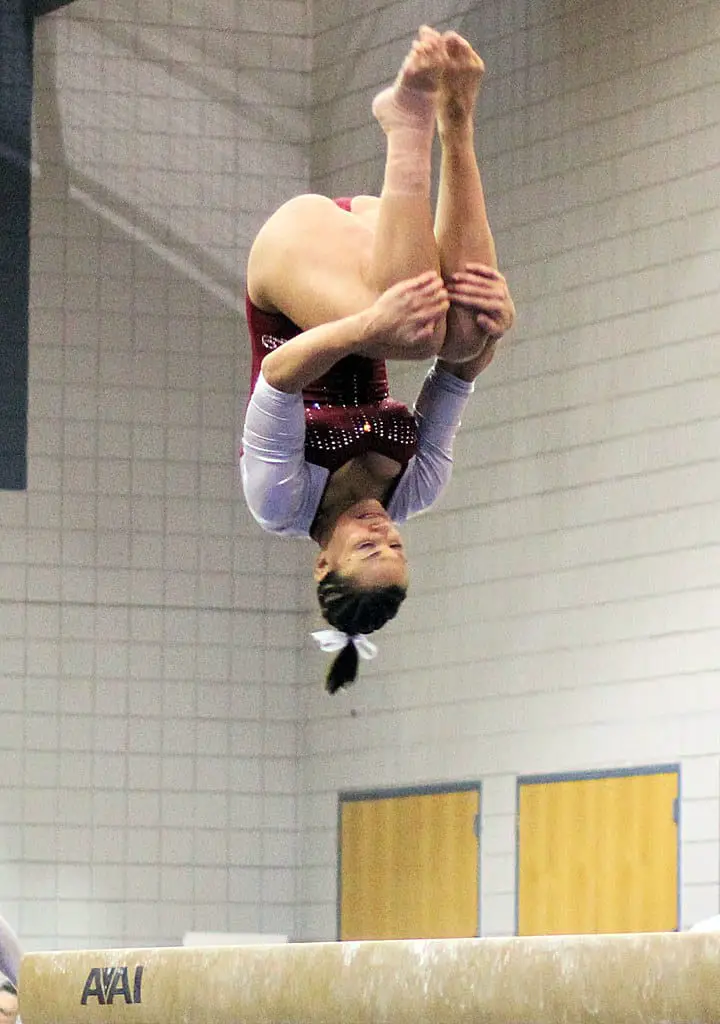 Choosing the Next Gym
As Jennifer continued to progress, she wanted to move up in the rankings on the national team. She became convinced that she could not achieve that goal at Will-Moor, so she decided to search for a new gym with a more established elite program. At the time (1984), the top three clubs in the nation were SCATS, Karolyi's, and Parkettes.
Don Peters was the coach of SCATS, U.S. Olympic coach, and widely regarded as one of the top coaches in the country in the 1970's and 1980's. He was described as verbally abusive in Chalked Up, with multiple instances of body shaming and name calling. He was banned from USA Gymnastics in 2011 after sexual abuse allegations surfaced.
The Karolyis, with multiple world and Olympic medalists, are arguably the most famous U.S. gymnastics coaches. However, they have not only had allegations of verbal and physical abuse against them, but are accused of complicity in the Nassar scandal and cover-up. The Heavy Medals podcast series by ESPN's 30 for 30 goes into much more detail, and is a really interesting and eye opening series for anyone who would like to learn more about them.
Both SCATS and Karolyi's would have required a cross-country move for Jennifer, so she opted for Parkettes, a two-hour drive from her house. At the time she joined, Parkettes had a large elite team, and routinely placed gymnasts onto the national team.
But was it a healthier training environment than SCATS or Karolyi's would have been?
The Parkettes Experience
Eating Disorders and Abuse
Jennifer talks about how the coaches were nice to her when she first started at Parkettes, but that they were only nice at the beginning to draw her in.
She describes the experiences of herself and her teammates at Parkettes. The yelling, name calling, and body shaming occurred on a daily basis. The coaches encouraged the gymnasts to ignore pain, fear, and hunger. Nothing else was as important as winning.
Disordered eating seemed to be the norm at the Parkettes gym. How could it not be, with twice-daily mandatory weigh-ins? Jennifer recalls limiting herself to 500 calories per day in order to "make weight". Gymnasts restricted their diets, purged, and used laxatives in order to stay small, knowing they would be berated by their coaches if they gained weight.
Injuries and Recovery
It was also concerning to learn how quickly gymnasts started full practices again after returning from injury. Jennifer sustained an ankle injury, caused by performing gymnastics when she had not fully recovered from a femur fracture on her other leg. She describes limping down the vault runway and landing on one leg. After reading these accounts, I was left wondering how she's still able to walk.
It also reminded me of many elite gymnasts who would come after Jennifer. My childhood favorite, Kim Zmeskal, competed at the 1992 Olympics with a stress fracture. Kerri Strug's ankle was already heavily taped even before she performed her now-famous vault onto one leg. Dominique Moceanu suffered from stress fractures leading up to, and during, the 1996 Olympics. Courtney Kupets competed in the Olympics 9 months after Achilles tendon repair, which leaves me wondering if she was truly medically ready. Jordyn Wieber participated in post-Olympic interviews in a boot, which in itself answered questions about why she hadn't competed to her potential. And the list goes on.
Is it possible to compete in elite gymnastics, and still emerge with one's physical and mental health intact?
Backlash After Chalked Up
Jennifer Sey, in her interviews, talks about how people were cruel to her after Chalked Up came out. People minimized her discussion of abuse, called her a liar, and even physically threatened her. People were afraid to acknowledge that there might be systemic problems in the sport of gymnastics.
Now, many years later, it's clear that Chalked Up was ahead of its time. Jennifer's experience seems to be typical of the culture of elite gymnastics. Hundreds of women have come forward to accuse Larry Nassar, the former USAG team doctor, of sexual abuse. In many of these instances, he was able to groom them for sexual abuse because the gymnasts' coaches were so cruel to them. Nassar became their friend.
It's heartbreaking to think of how many little girls had their childhoods stolen. Not even by gymnastics, necessarily, but by coaches whose rigorous training methods could qualify as abuse. USA Gymnastics has made strides toward decreasing sexual abuse in the sport, but little has been done to decrease the instances of abusive coaching. Just this year, the federation banned two coaches from the sport for verbal, emotional, and physical abuse of their athletes. If true change is to occur in gymnastics, an investigation needs to be done into other coaches that employ abusive coaching methods. All of us have a responsibility to keep the gymnasts safe.
For More Information
Inside Gymnastics interviewed Jennifer in 2018, and talked with her about Chalked Up and her experiences. This was after the Nassar scandal broke, but before "Athlete A" had come out. Here's the interview. I'd love to read a follow-up now, two years later. She talks a lot about the changes that need to be made in USA Gymnastics at an organizational level. Li Li Leung (USAG CEO) is doing better than her predecessors, but it's hard to tell if true cultural change is present.
The Gymcastic podcast interviewed Jennifer Sey after "Athlete A" came out.
Dominique Moceanu wrote a book called Off Balance, which detailed her difficult experiences in gymnastics.
The original gymnastics expose book: Little Girls in Pretty Boxes by Joan Ryan
Here's a link to the article I wrote about the "Athlete A" documentary after it came out.