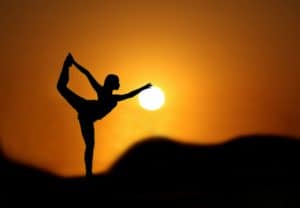 Hello everyone! I am really excited to get this blog up and running. The Gymnastics Guide is an idea that I've been tossing around for a little while now, and I am pumped to finally share it with you!
A little background: I have been involved in gymnastics as a competitor, coach, and/or judge for over 30 years. I am passionate about the sport and I love to "talk shop" with fellow gym fans. My husband has been known to give me a hard time when I come home from a meet and immediately turn on the TV to watch another meet. I knew if I was going to write about something, it would definitely be gymnastics!
This past season, I started thinking about all the questions I get as a judge: from coaches, parents, and gymnasts. I've always loved teaching: in a coaching role; working with gymnasts from a judge's perspective; training new judges; and working as a coach/judge liaison as a meet referee. And then I thought, what if I could apply this love of teaching to the virtual world, creating a forum where people could get questions answered, talk about routine construction and how to improve their gymnastics, and just spend time enjoying the sport?
So if you're reading this, I'd love to hear from you! Drop me a message or a comment and let me know what gymnastics-related info you'd love to see on the site!